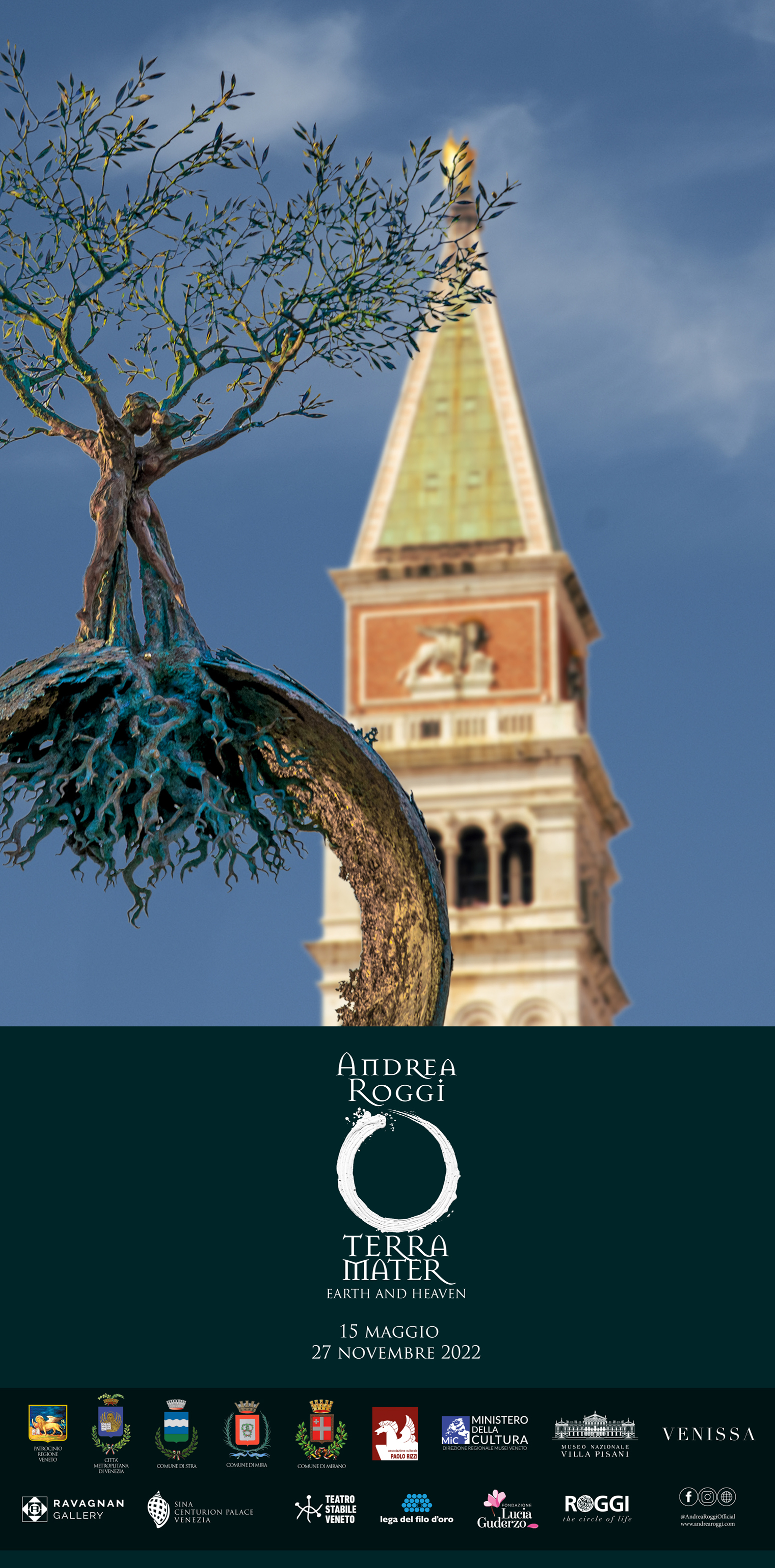 TERRA MATER
EARTH and HEAVEN
VENISSA
15th may 2022 - 17th november 2022
VENISSA - MAZZORBO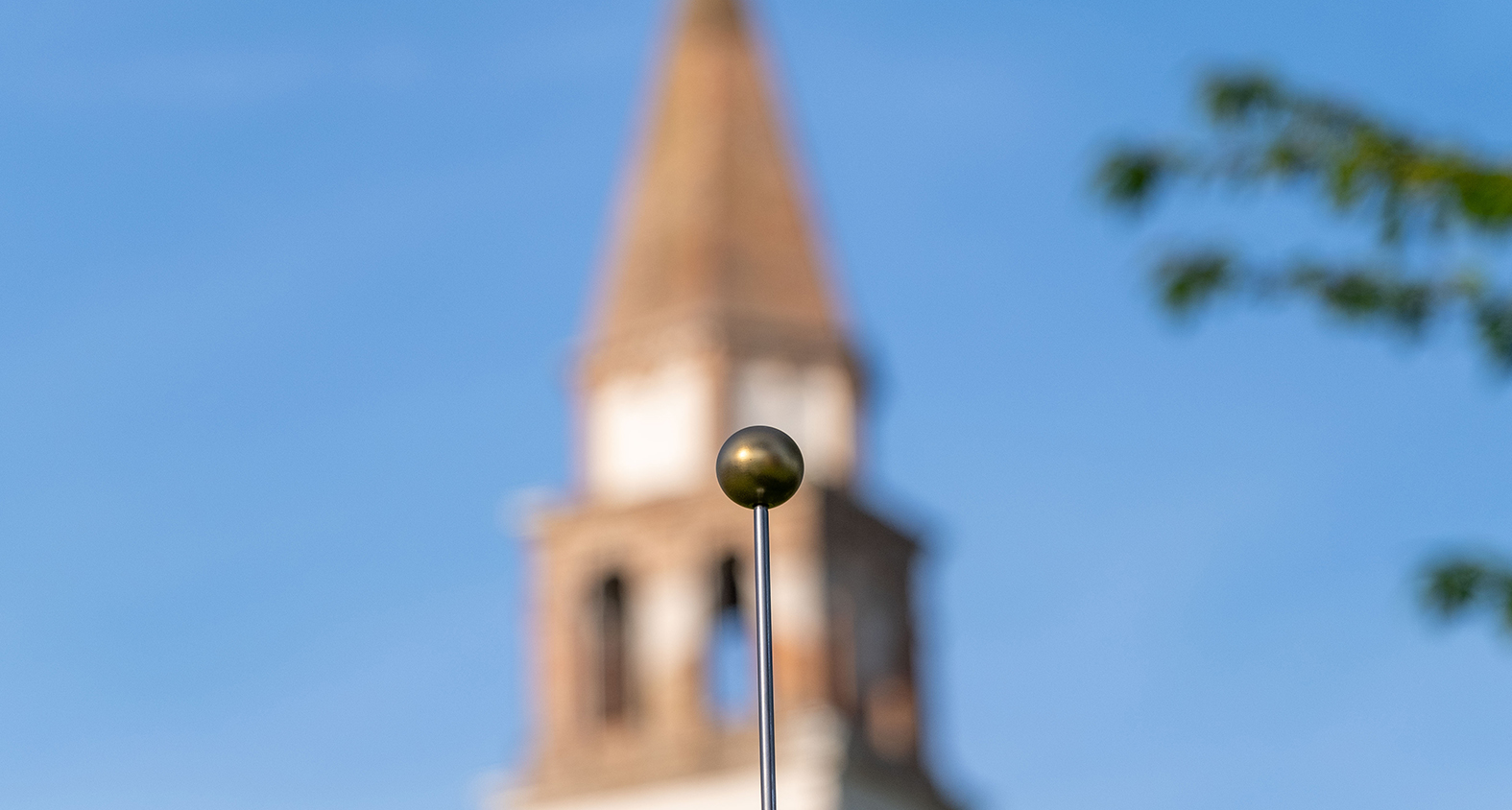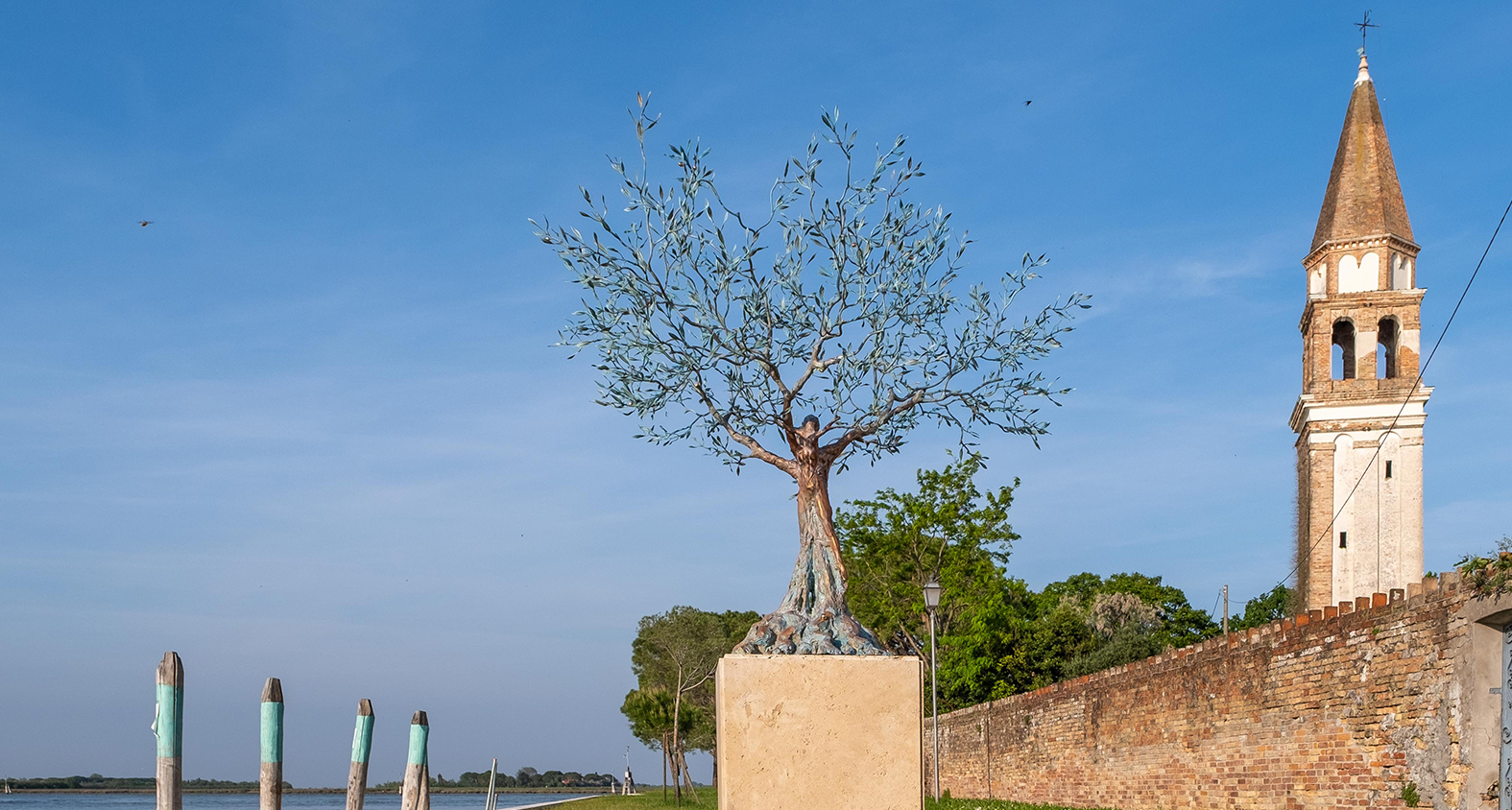 The idea of Mother Earth, noticeable from the title, de facto is the root of this exhibition, nevertheless, Andrea Roggi's aim is not only to emphasize the urgency of a greater symbiosis between human beings and the planet, especially nowadays, rather it is to invite people to rethink themselves as an inseparable part of the globe lato sensu, so that all the consciousnesses, united, could act as a torrential force of change.
Moreover, Maestro Roggi is constantly inspired by his imperishable positive anthropocentrism; in other words, from his point of view, humanity spontaneously tends towards love and creativity and these entities - if allowed to converge freely - determine the rebirth of the whole world. «Love and Creativity make the World go round», these words, which have always been the common thread of the artist's conceptual tissue, determine the best interpretation to understand this artistic exposition.
It is no coincidence, in fact, that the island of Mazzorbo was selected for this exhibition. This area, which already has a long-lived and sustainable fruit and vegetable tradition, is today a shining example of balanced progress, which is efficient and respectful of the ecosystem, thanks to the work and to the passion of Tenuta Venissa. Basically, wherever you look, the island of Mazzorbo reveals inexhaustible beauty and it is a source of deep emotion. Those entities are essential values for the poetics of Maestro Roggi.
Andrea Roggi was born in 1962 in Castiglion Fiorentino. Strongly inspired by the Tuscan territory, where he spent all his childhood, the author has refined, over the years, his artistic virtues, concentrating on the refinement of his sculptural technique, but primarily on the development of his own ideas and messages to communicate through the language of sculpture.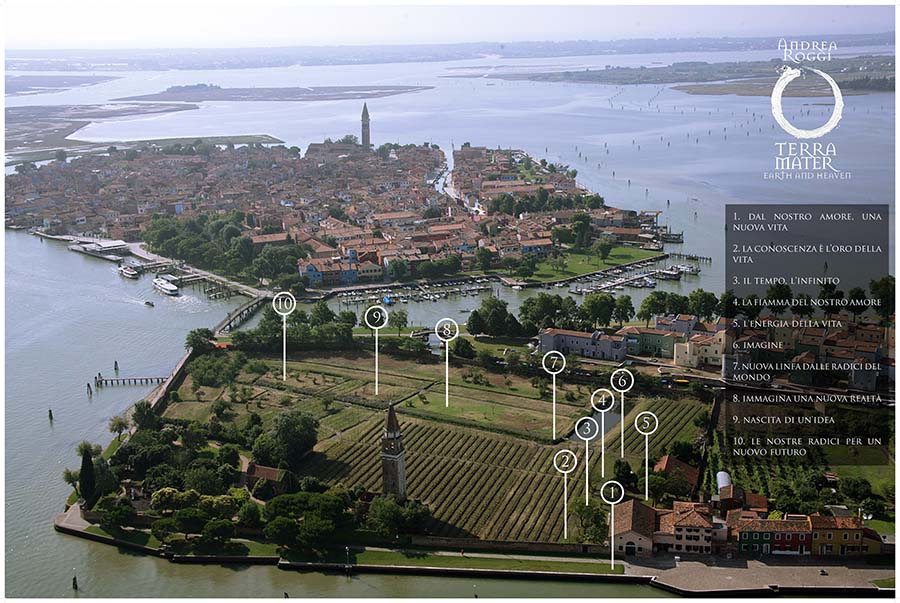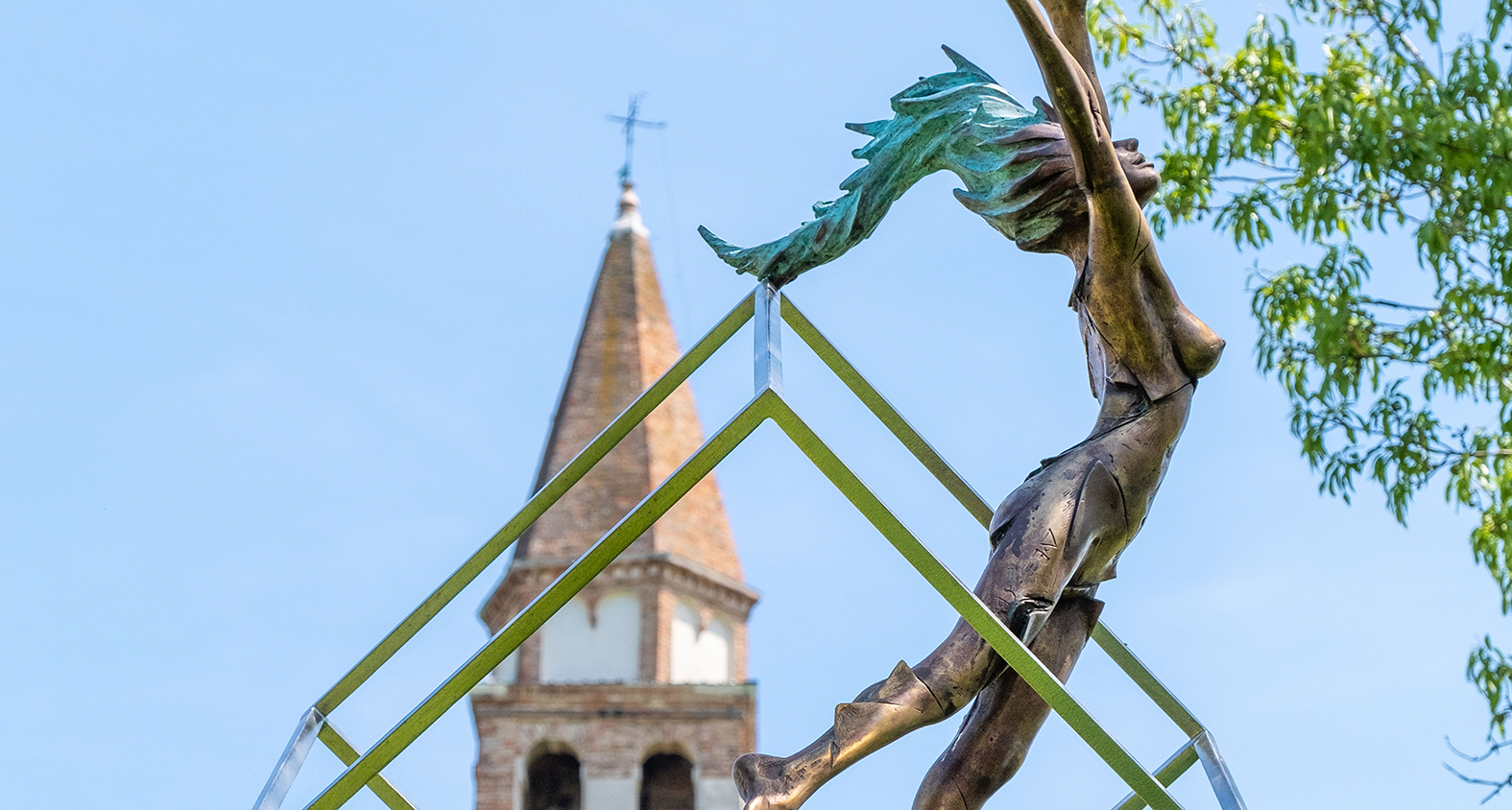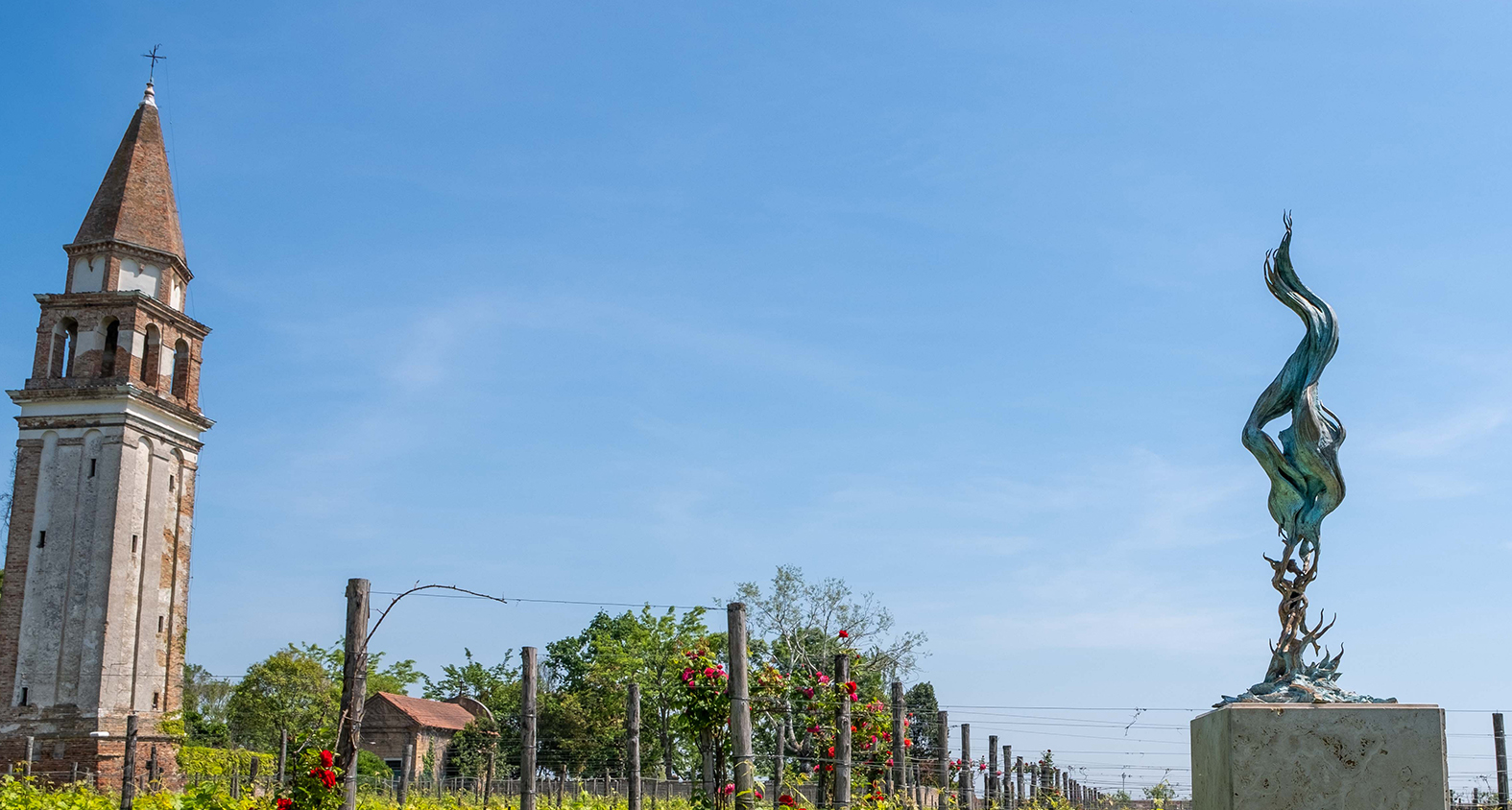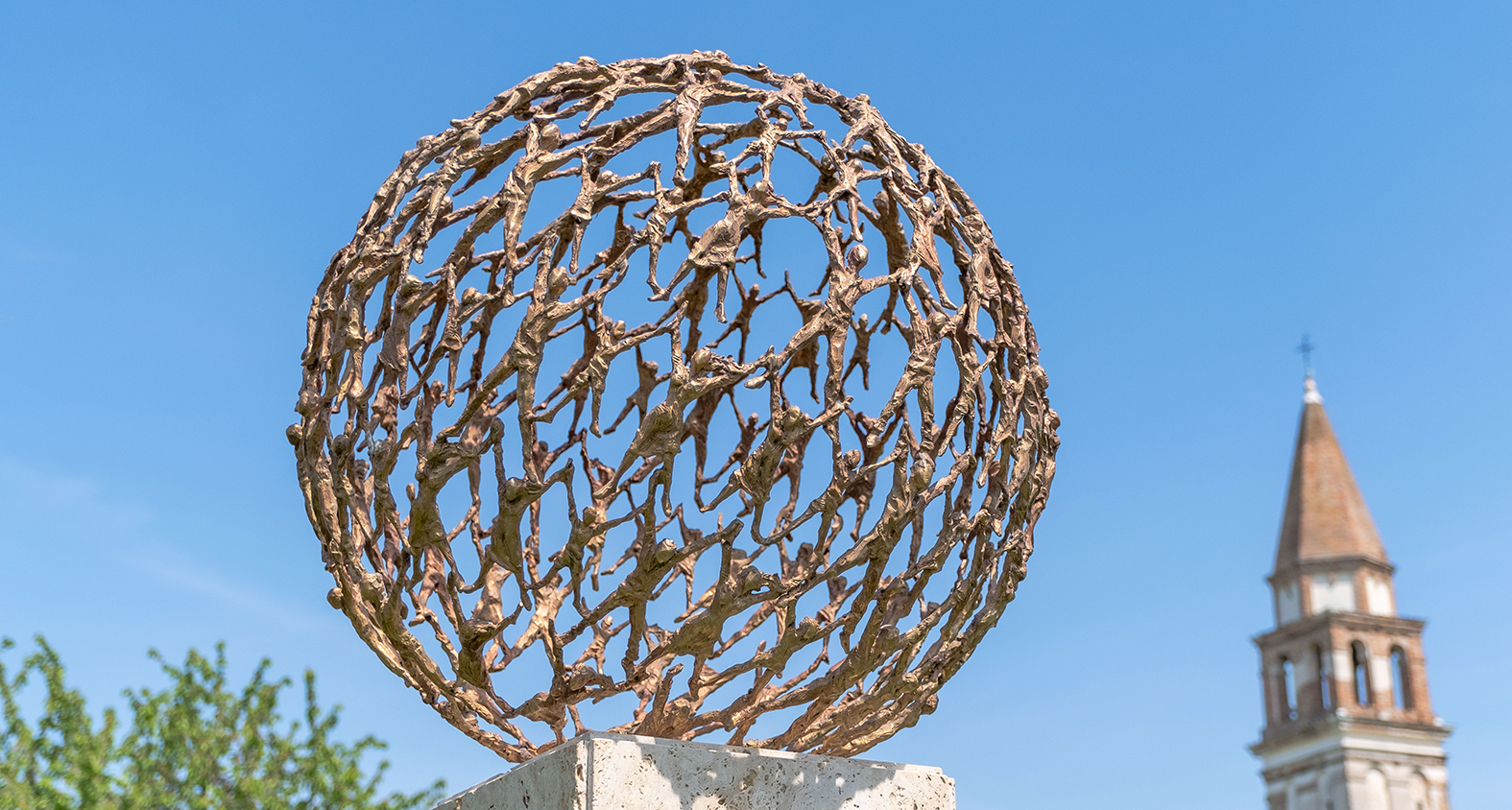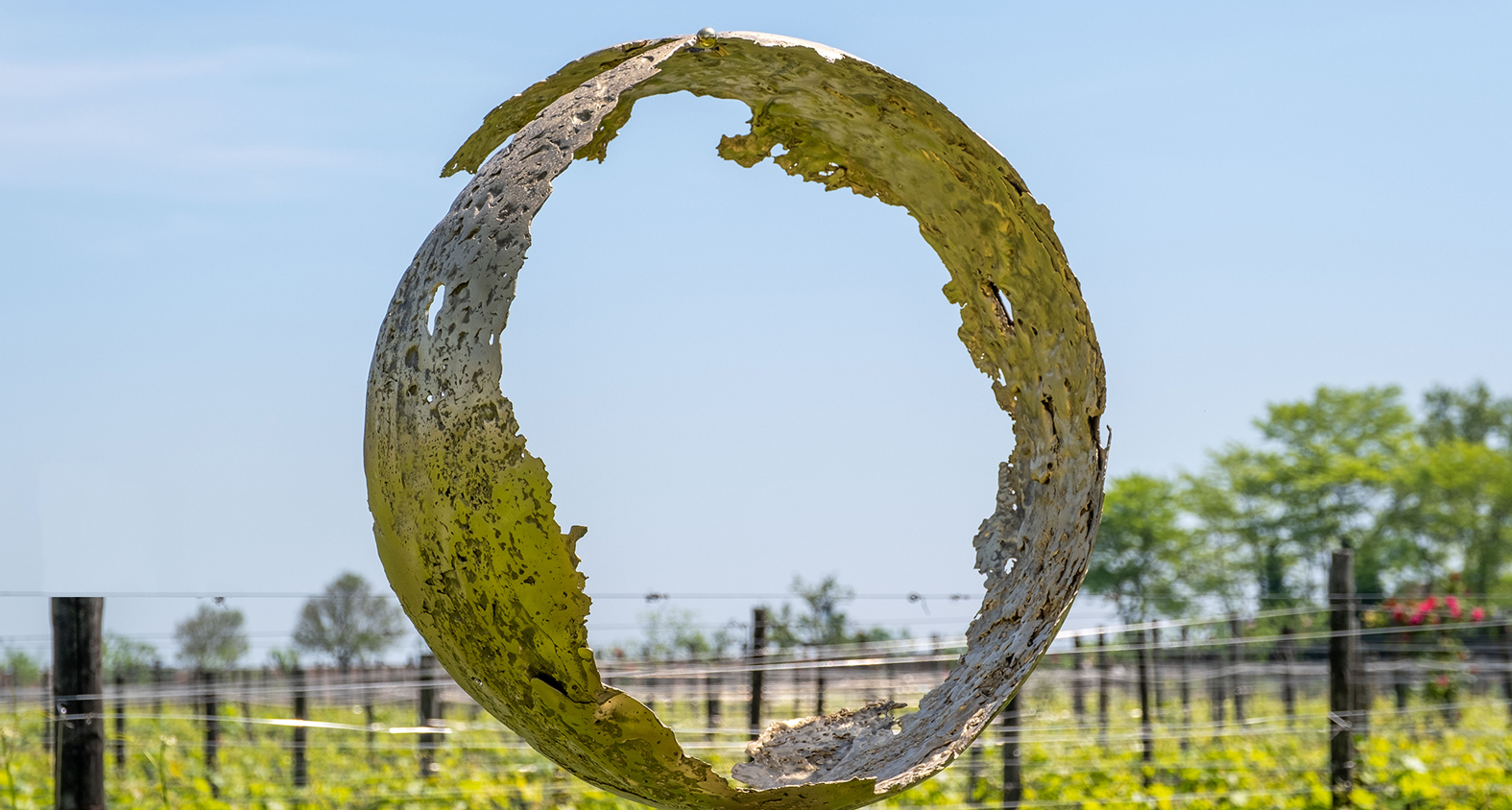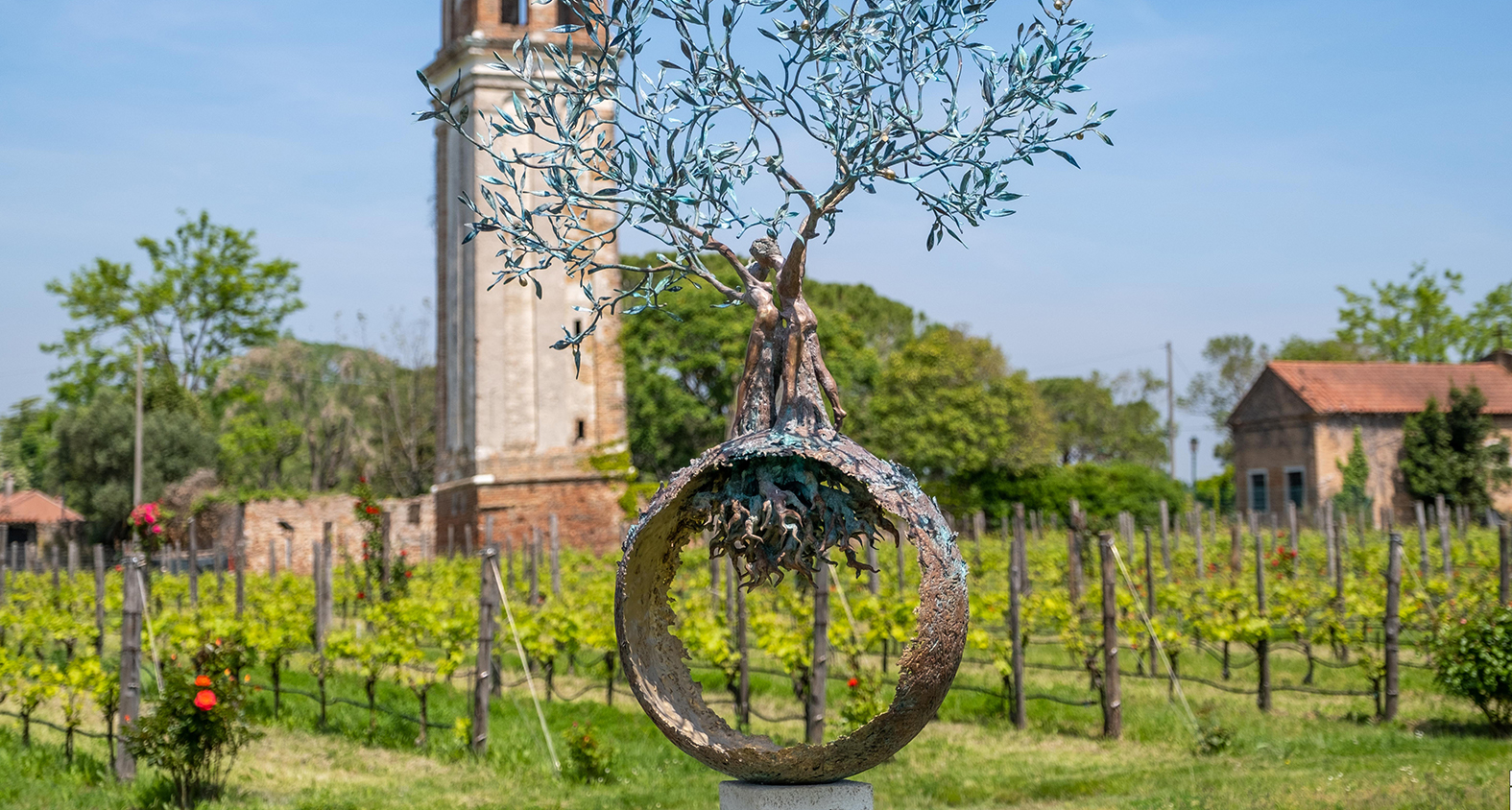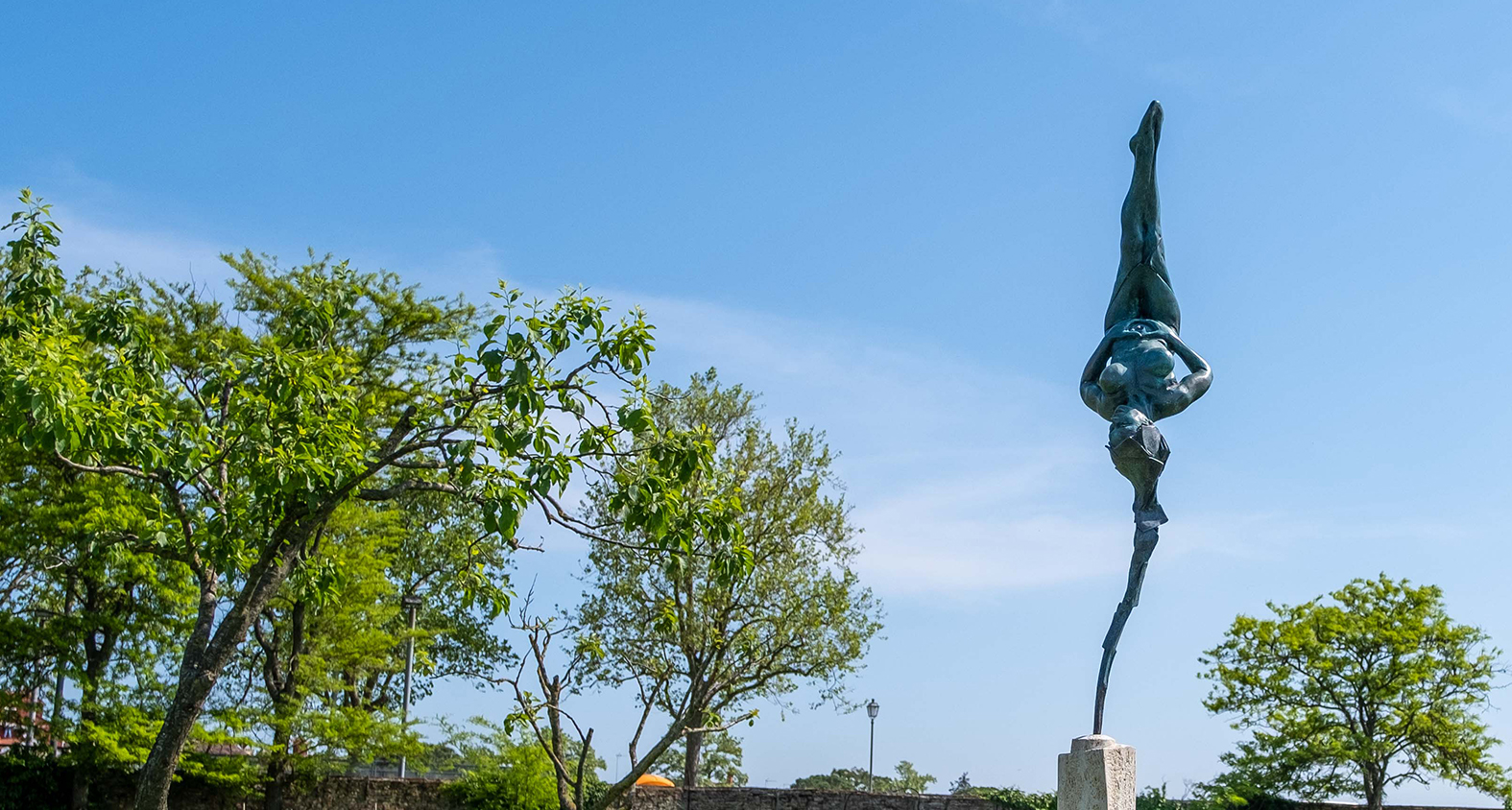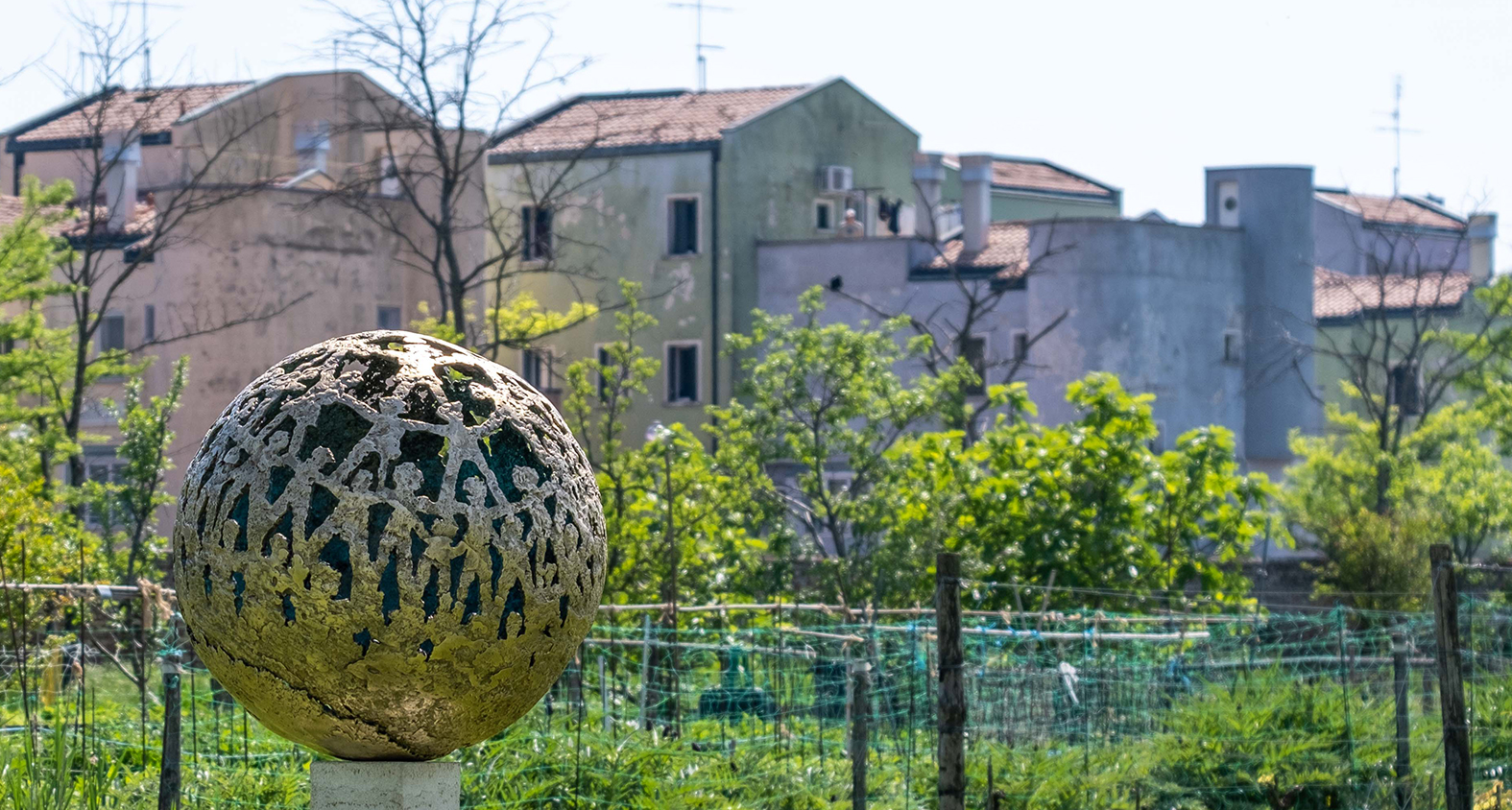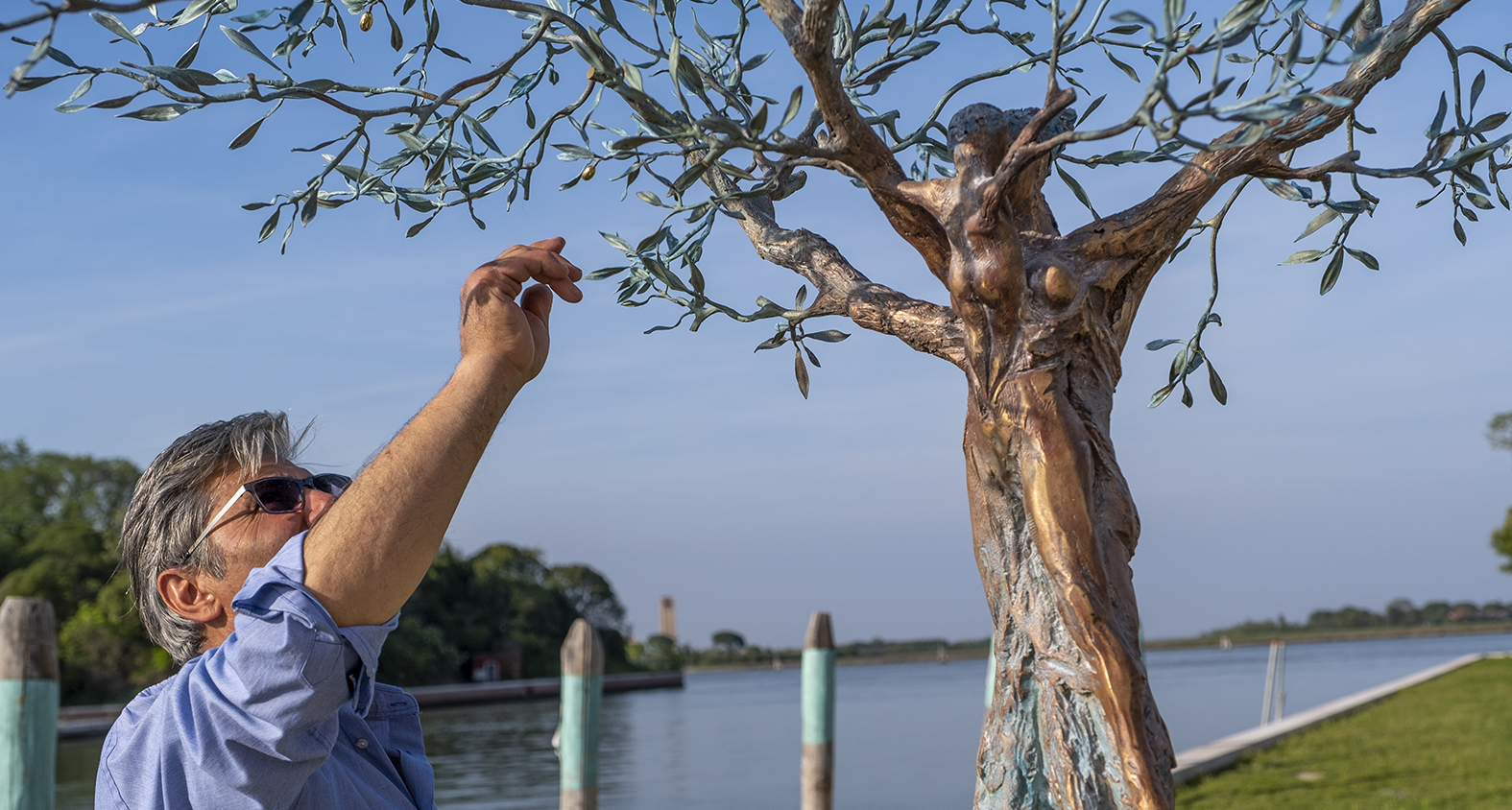 Il Paradiso e' sotto i nostri piedi
cosi come sulle nostre teste

Henry David Thoreau