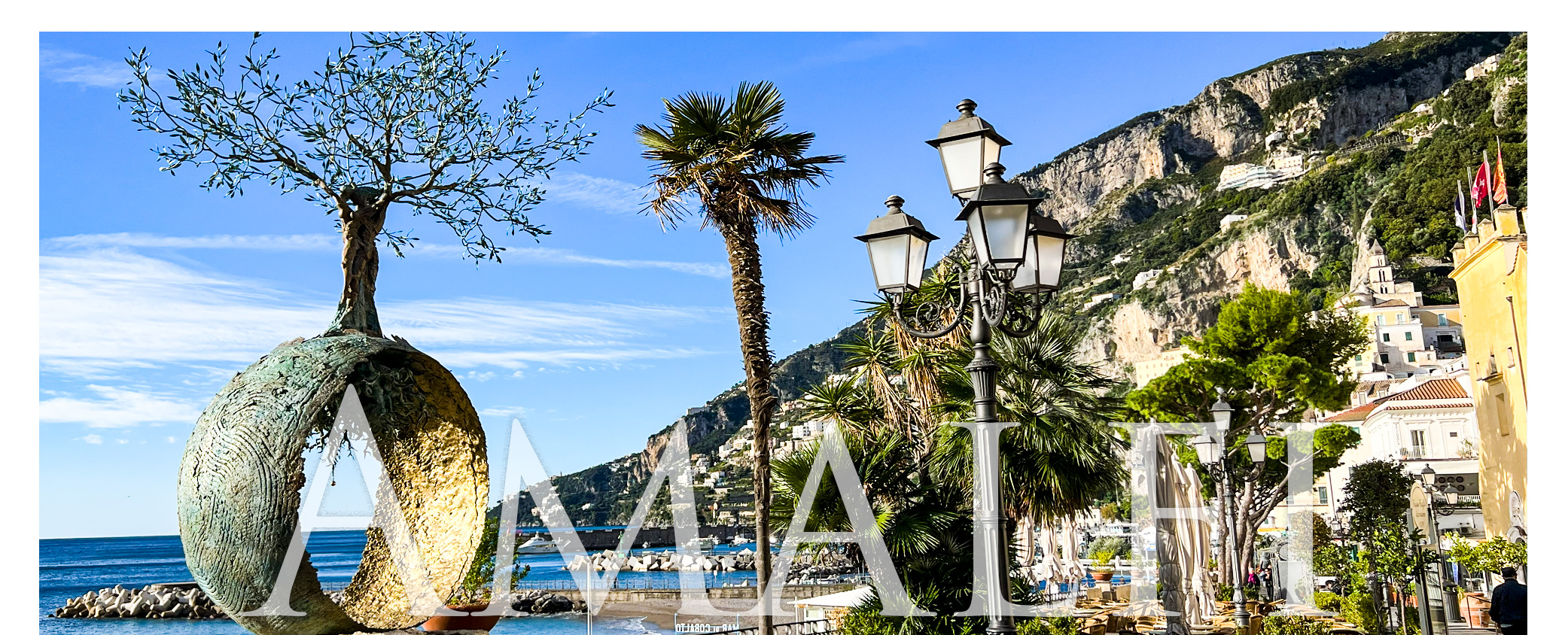 It is titled Premonition of Love (in Japanese, Koi No Yokan), and it is a work through whichAmalfi intends to pay homage to the historical and heroic agriculture. More specifically, it aims to celebrate the dual soul of the Amalfi Coast to which the ancient maritime republic gives its name. That is, the peasant and maritime souls that blend in an inseparable combination. The masterpiece is signed by Maestro Andrea Roggi and was set up at the entrance of the city on the occasion of the first National Assembly of Rural Landscapes of Historical Interest, organized in collaboration with the Municipal Administration led by Mayor Daniele Milano. The event is scheduled to take place in Amalfi from November 17 to 19, 2023, with the aim of raising awareness among institutions at various levels about the main challenges and threats that historical agriculture faces at this crucial moment. The goal is to advocate for concrete actions aimed at maintaining, protecting, and promoting these landscapes, which boast Masaf recognition.
Amalfi, sprawled along the sea like a natural amphitheater made up of houses and terraces clinging to the rock, narrates to the international tourism that for ten months a year welcomes in its labyrinth of alleys and stepped streets, its dual vocation as a maritime and rural city.
This status finds its synthesis in the sculpture Premonition of Love by Maestro Roggi, a work that is the result of reflection on time. The roots correspond to the past as they draw nourishment from the earth, that is, from what exists before us, such as culture and tradition. The trunk corresponds to the present and takes on anthropomorphic traits since it is the only existential segment within which we can act. However, it is not enough to simply act, seems to communicate Maestro Roggi: we must act with love. For this reason, the trunk is composed of two individuals immortalized in a passionate embrace. Finally, the branches, which emerge from the trunk as a relative and natural continuation, represent the future, that is, the effect of the encounter between past and present. They are laden with fruits because the values and education received in the past, combined with the actions dictated by love in the present, determine a virtuous, positive future.
The artwork, positioned at the entrance of Lungomare dei Cavalieri, will remain in Amalfi until next spring when the installation of new sculptures by Maestro Andrea Roggi is scheduled. These sculptures will give life to a larger exhibition planned by the delegate councilor for Culture, Enza Cobalto, in collaboration with theRavagnan Gallery in Venice, which curated the installation of Catalano's travelers in Amalfi, monumental works that, until November 5th, have enjoyed great success, especially among the tens of thousands of tourists hosted in the city.